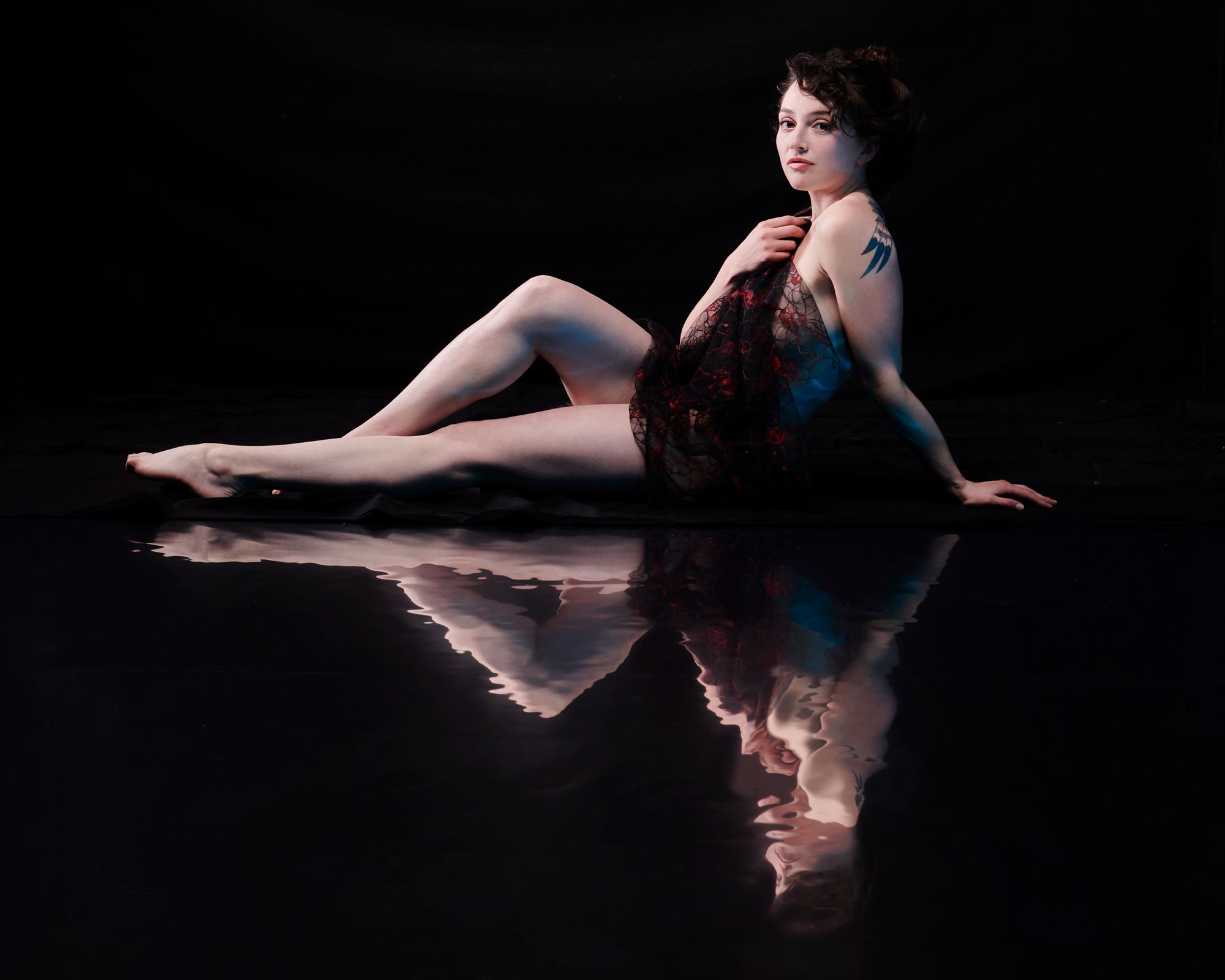 I posted this picture of Rose to social media recently and got a few questions about how it was accomplished. This seemed like a better venue to discuss it than trying to cover it using a bunch of tweets or Instagram posts.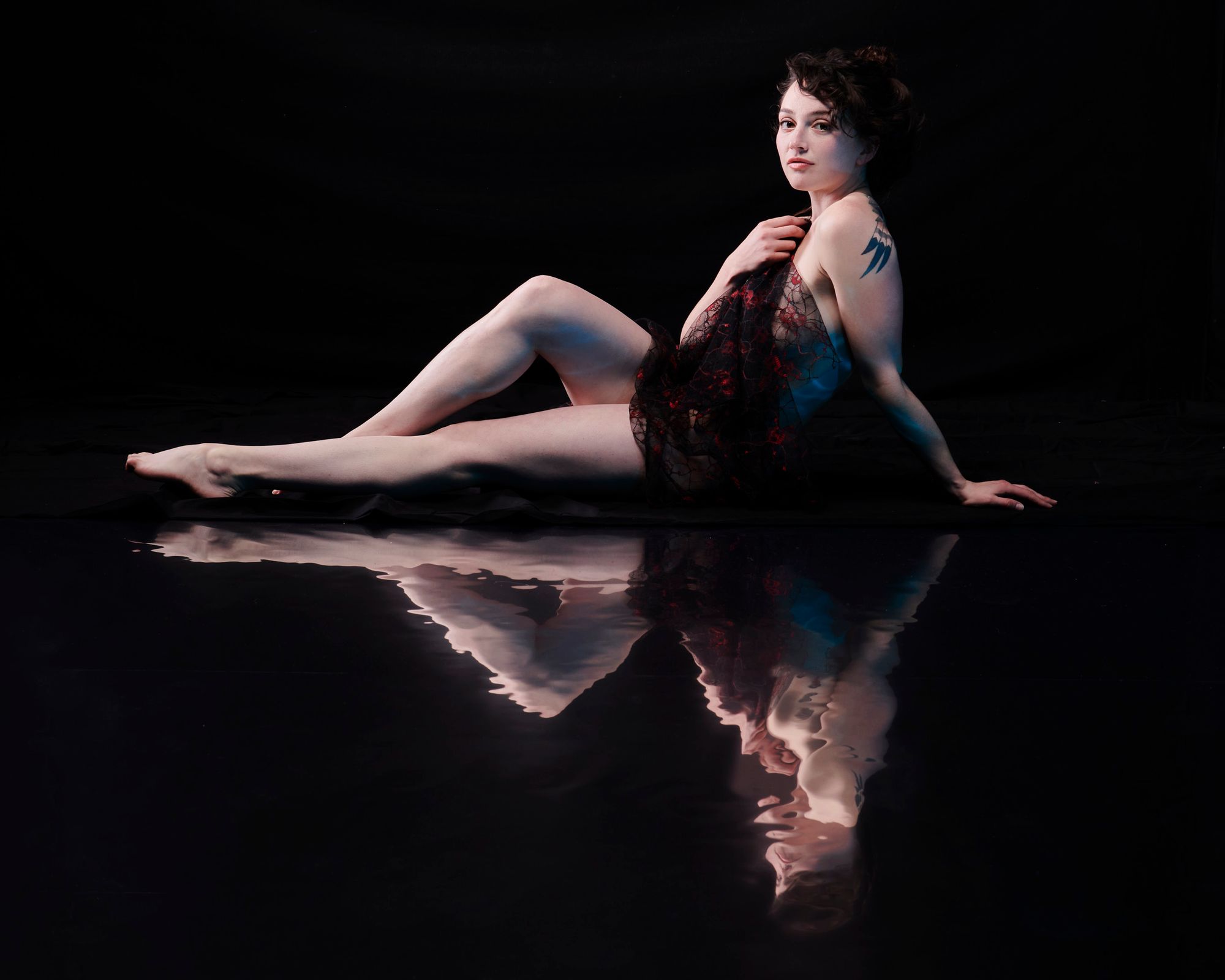 The reflection in the shot is provided by highly reflective mylar foil designed for grow-houses and hydroponics. I taped it down on the floor in front of the model. There are many options for doing reflections, including plexiglass, water, and actual mirrors, but I didn't want a perfect reflection. The flexible mylar provided exactly the amount of softness and subtle distortion I was looking for without the potential mess or problems of using water in the studio.
This is what the studio looked like when we were shooting: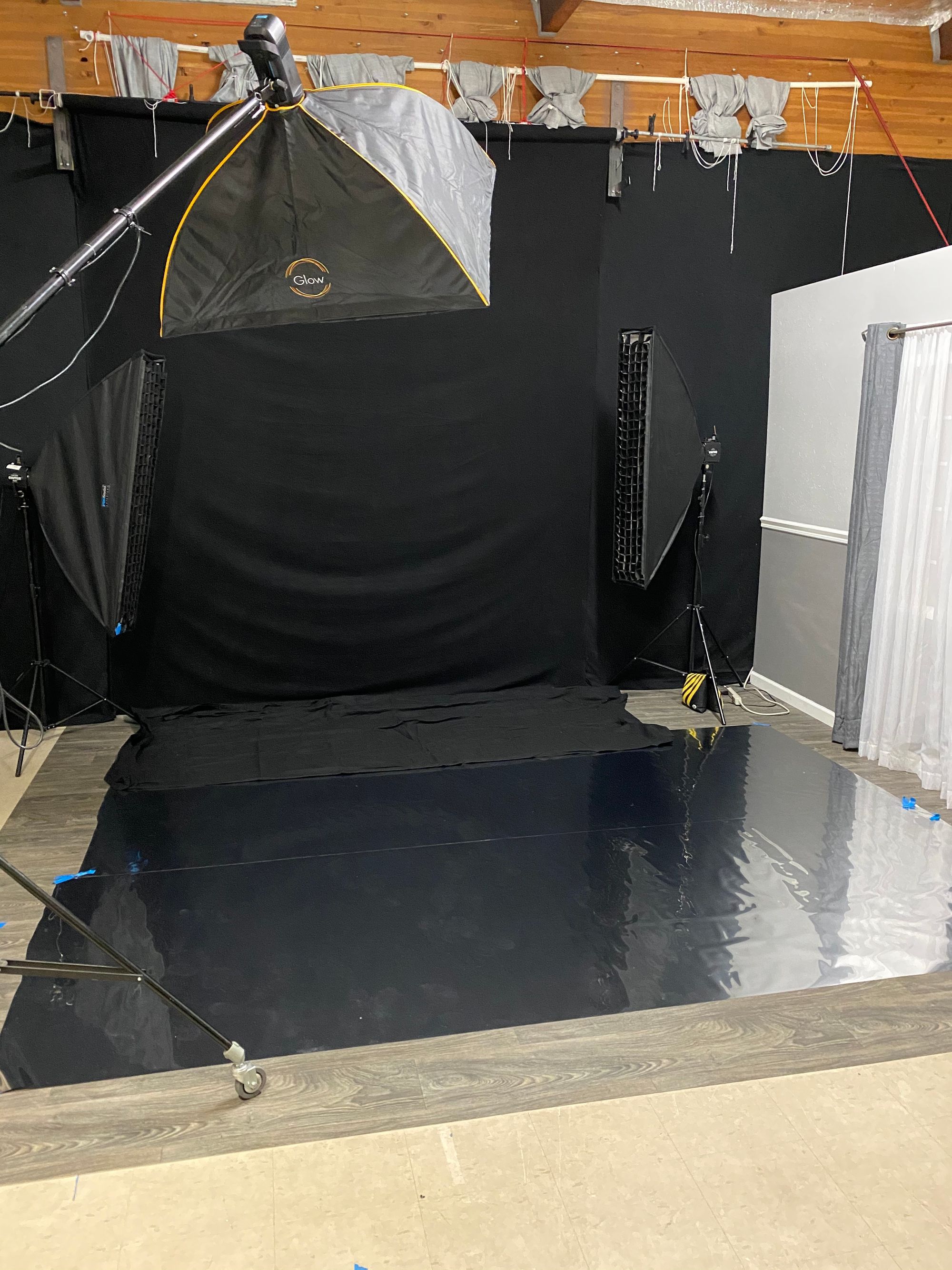 The overhead softbox is the key light in this setup. I metered it for ISO 200 at ƒ8 then underexposed slightly by shooting at ƒ9. The strip lights shine on the model from behind and provide separation from the background and were also metered at ƒ8. There's a fourth light in this setup that isn't visible in the shot above.
The fourth was a gelled strobe with a 5″ zoom reflector that I pointed down at the foil, angled so it threw blue water-like caustic reflections onto the model. You can see those reflections on the model's torso, left arm, and right leg.
Most of this shot was achieved in-camera, but I did do a little bit of post work to get to the final image. The strip lights and their reflections were in-frame, so I Photoshopped those out to give myself some breathing room around the model. I didn't want to crop in too tightly, but also didn't want the strip lights in the shot.
There was also a slightly noticeable seam where the two pieces of foil came together, which I removed in Photoshop, and I cropped it in just a little bit to bring it to a 4:5 aspect ratio. Here's what the image looked like coming out of the camera.